Updates to Health and Safety Legislation from 2015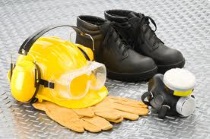 I decided to add this new section to the website because many items of news relating to health and safety do not directly affect forklift trucks and forklift training but nevertheless are important to people or are closely related to the subject.
It would be impossible to keep up with all legislation changes and proposals on this website so I have been selective, choosing only those things that affect materials handling in general along with any related items.
For health and safety information that affects specifically forklift trucks and forklift training please check out the news items pages or the legislation pages.
March 7th 2018. The Health and Safety Executive are reminding everyone concerned that a RIDDOR report must be submitted for certain types of workplace accidents Read More
November 10th 2017. The Health and safety Executive have released the latest figures for accidents and work related illnesses in Great Britain. More
Nov 1st 2017. The Health and safety Executive is running a campaign called "Go Home Healthy". This shines a light on workers health. HSE is encouraging everyone to get involved. More
August 10th 2017. The Health and safety Executive have a leaflet available which explains, in great detail, the subject of forklift operator training. More
July 18th 2017. The Health and Safety Executive has today released its annual figures for work-related fatalities, as well as the number of people known to have died in 2016-2017. More
Mar 15th 2017. The Health and Safety Executive have tested a variety of forklift reverse sensor systems and their results are available in a free PDF publication. More
Feb 3rd 2017. The Institution of Occupational Safety and Health, (IOSH), has reviewed the new sentencing guidelines for health and Safety Offences. You can download a copy of this report. More
Nov 9th 2016. The Health and safety Executive have released the latest figures for accidents and work related illnesses in Great Britain. More
Oct 10th 2016. HSE wants to make some changes to our current guidance on risk and want to hear what you think before they publish it. Download draft document here. More
23rd Aug 2016. The Health and Safety Executive is reviewing the requirements in health and safety legislation for the inspection or thorough examination of work plant and equipment contained in LOLER and PUWER More
29th April 2016. Martin Temple has been appointed Chair of the Health and Safety Executive Board. replacing Dame Judith Hackett. More
17th Dec 2015. The Health and Safety Executive have released a new initiative aimed at helping Britain to work well and of course, safely. More
28th Oct 2015. The health and Safety Executive have published the latest statistics on work-related health and safety in Great Britain. More
Aug 28th 2015. Some self employed persons will be exempt from Health and Safety laws from October 1st this year. More
July 2nd 2015. Data released by the Health and Safety Executive reveals 142 workers were fatally injured at work between April 2014 and March 2015. More
Feb 4th 2015. LOLER has been updated. Check out the revised version of the Approved Code of Practice (L113) relating to the Lifting Operations and Lifting Equipment Regulations 1998 (LOLER). More
Jan 9th 2015. The Health and Safety Executive have appealed for companies to stop using non existent health and safety laws as an excuse not to do anything. More